The Vietnam Traveling Memorial Wall
July 18-23, 2018
Proudly Sponsored by the County of Ulster and hosted by the Town of Saugerties
Location: Cantine Veterans Memorial Complex
Saugerties, NY 12477
Schedule:
Wednesday, July 18 – Arrival Honor Convoy
Thursday July 19 – Saturday July 21 – Open 24 hours a day
Sunday, July 22 – Memorial Baseball Game at 4 pm
Monday, July 23 – Departure Honor Convoy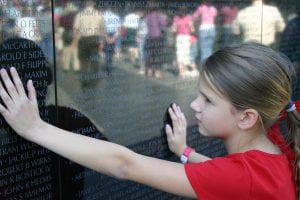 Join us to honor our nation's fallen service members who died in Vietnam. The 5/8 scale replica of the Vietnam War Memorial situated on the National Mall in Washington DC has toured many towns and cities throughout the country. Also known as "The Wall That Heals" is inscribed with the same roster of 58,318 war casualties as the original structure.
Bringing The Vietnam Traveling Memorial Wall to Ulster County is a wonderful gesture of gratitude and respect for our veterans. We encourage Veterans, families and the public to attend to honor our nation's fallen.
For more information contact: Ulster County Veteran Services at 845-340-3190